1993-present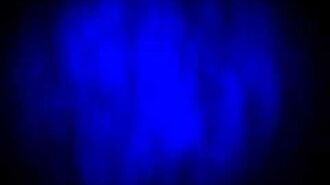 Warning: On a black background, we see the red words "FBI WARNING" written in Arial, with the bottom white text saying "Tom McComas spent a lot of time and money on the this video! Don't copy it!"
Variants:
Starting in 1997, the name "Tom McComas" is replaced with "the producers" and the bottom text is quite bigger, making the "FBI WARNING" text look small.
On DVDs, the word "video" is replaced with "production".
Until 1995, there's a very rare version where the "FBI WARNING" text has an exclamation point at the end and the information is in Times New Roman font.
On rare occasions, it has different warning text and different info, looking more like a regular VHS Warning screen. The dramatic fanfare remains the same, but on some videos, there is no music at all.
On the "I Love Toy Trains; OH NO!" VHS, the music fades out very slightly earlier than usual.
FX/SFX:
None.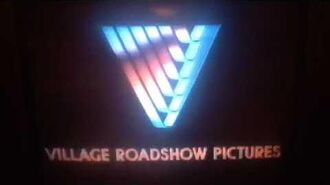 Music/Sounds:
Dramatic fanfare. On one early VHS from the company however, the theme was changed and sounded more jovial
Availability: Seen on many VHS tapes and DVDs from TM, such as all fourteen "I Love Toy Trains" shows, "I Love Christmas", "I Love Lionel", "I Love Big Trains", and others.
Scare Factor: Medium. The dramatic fanfare comes on very abruptly, so make sure your volume is down. Otherwise, nothing major. Minimal for the music variant.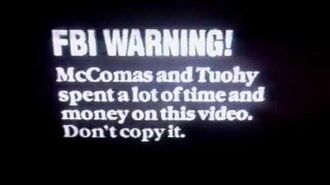 Community content is available under
CC-BY-SA
unless otherwise noted.